The History of RMC
Way Back in `02....
Rowland Manufacturing Company first got it's foot in the door back in April 2002 selling kits for the horizontal type A "Flame" engine. Since then a compressed "Air" engine was added to the line built off the same castings as the first. Over the years some kits were sold with only basic machining plans so the builder could create an engine using his own design. The type B style engine was made using a different "inverted" design. Casting kits & limited finished engines are available.
Below: Blue Engine = CAD Model,
Engine with Orange Background = Experimental "Engine #1"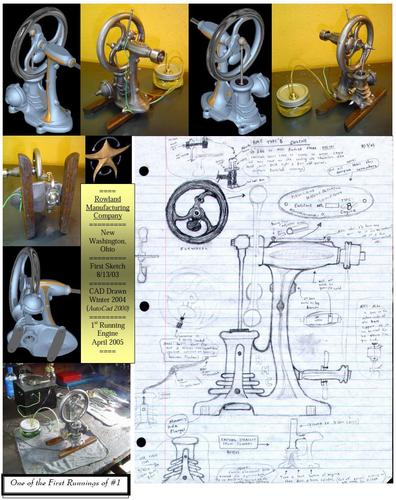 Home Address:
Rowland Mfg. Company
6252 Johnston Rd.
New Washington, OH 44854
Phone: (419) 492-2609 after 5pm
Links to Other Sites